Heritage Week for Blue Group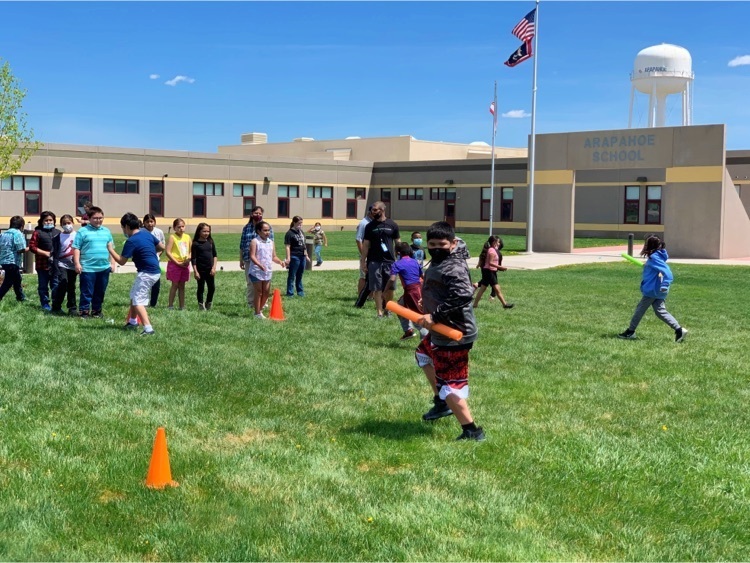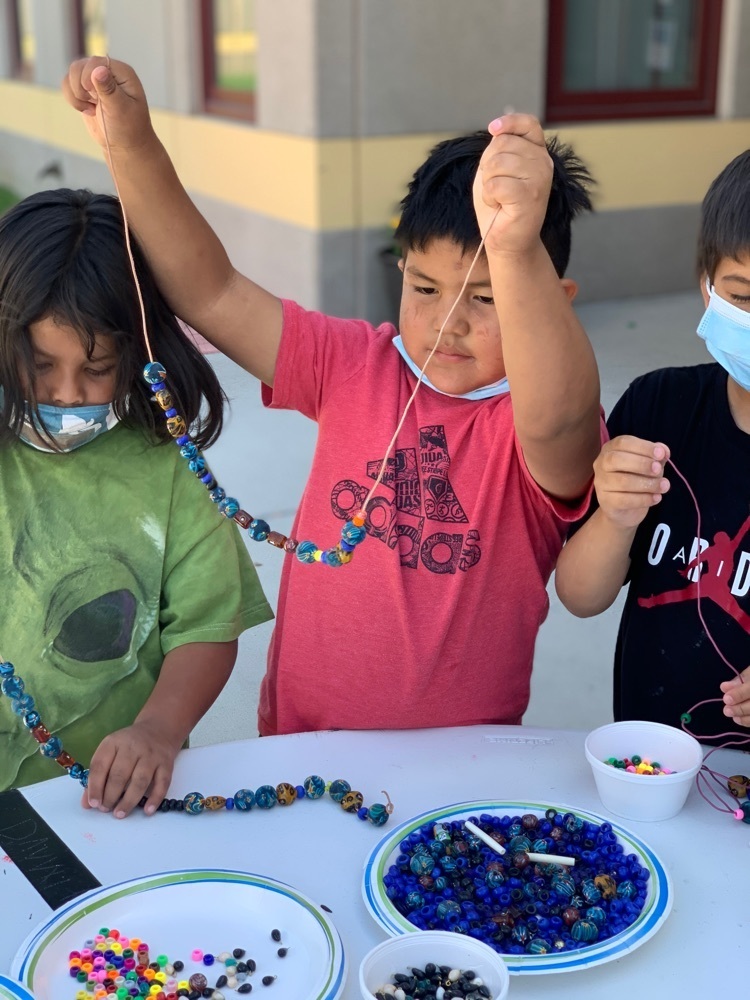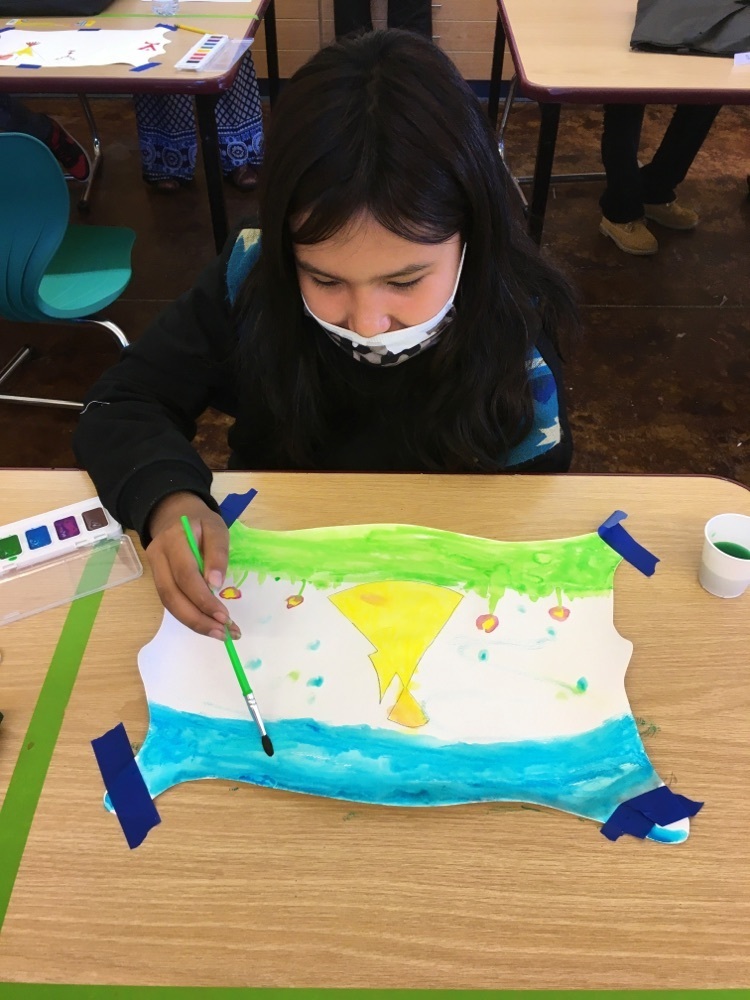 More pictures from Heritage Week for the Blue Group. Hand games, teepee set up, history of plants and foods, and storytelling! Heritage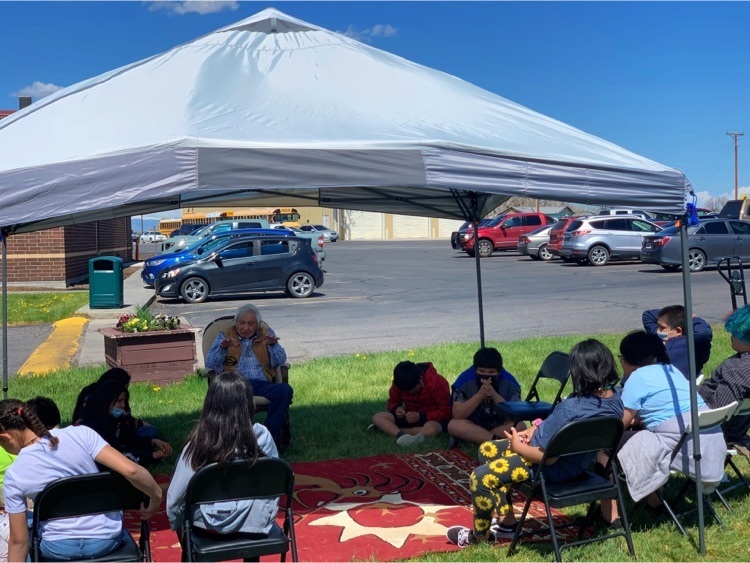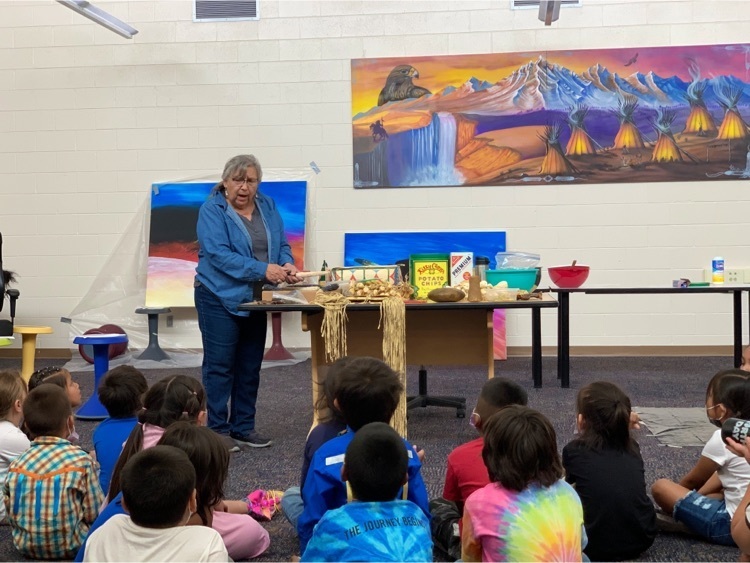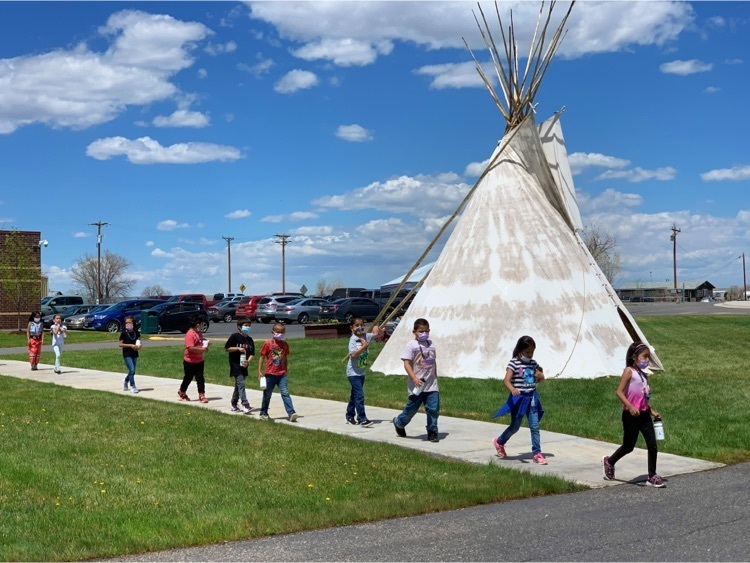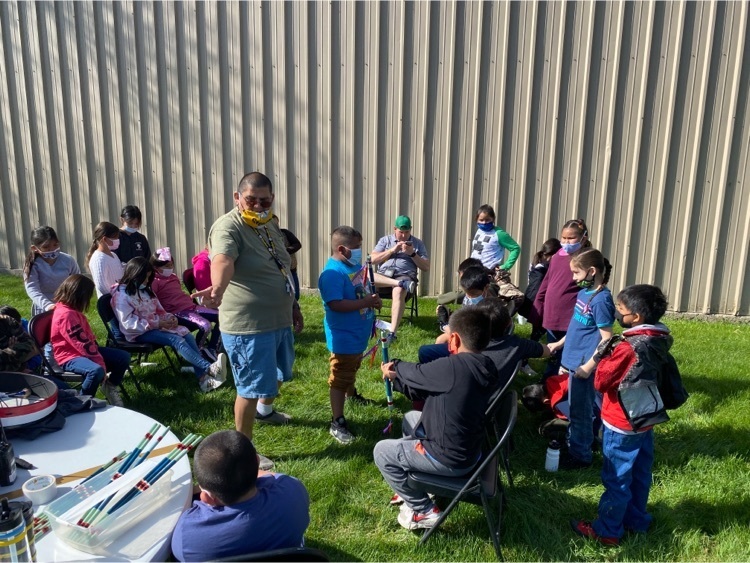 Heritage Week has been packed with lots of engagement!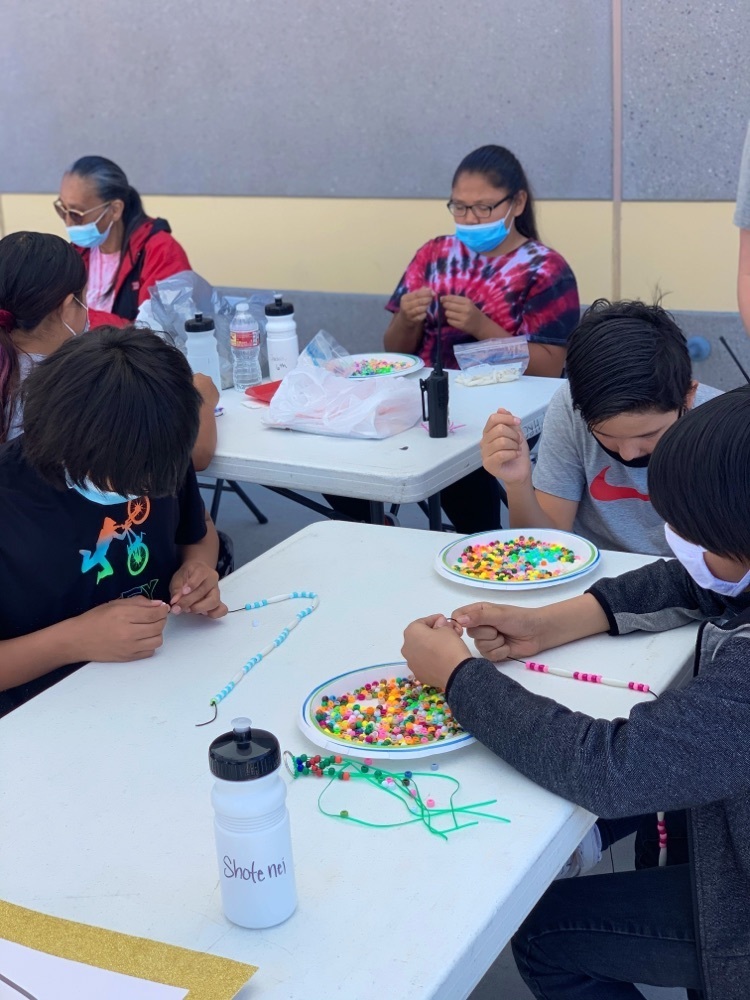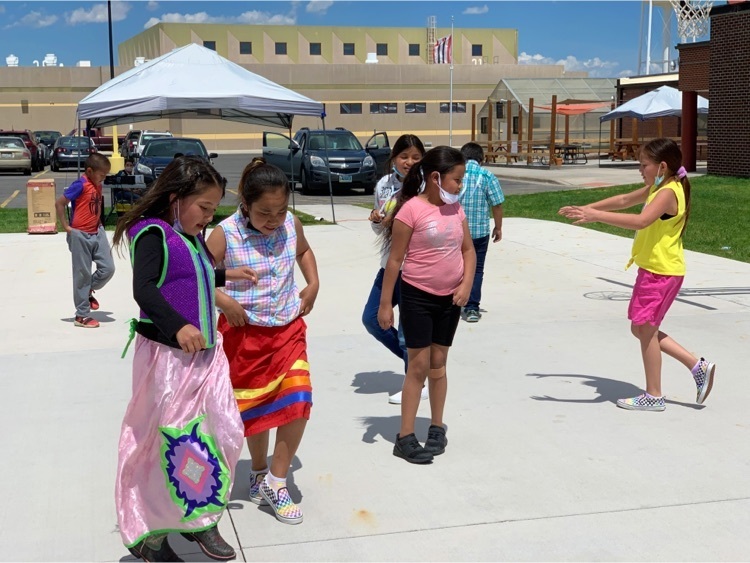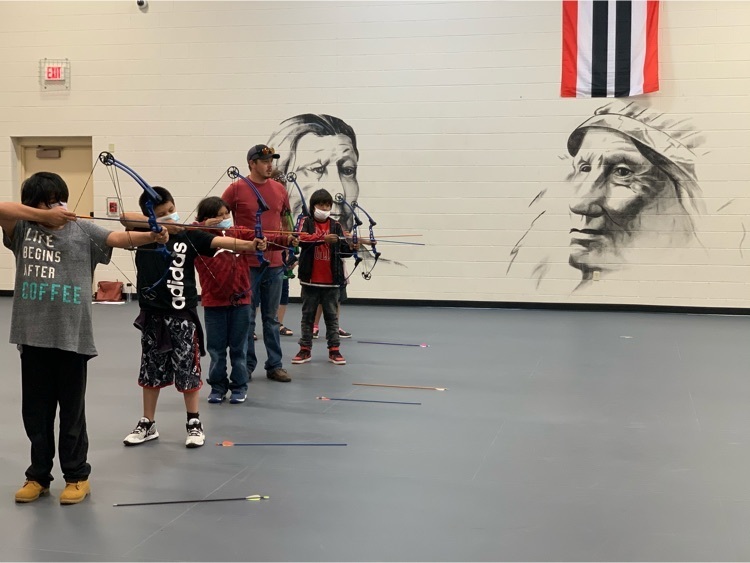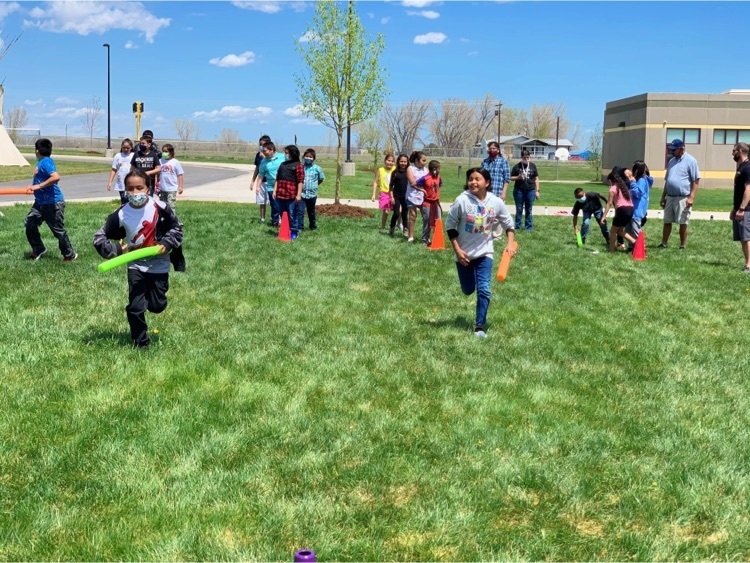 Horse Culture to start off Heritage Week!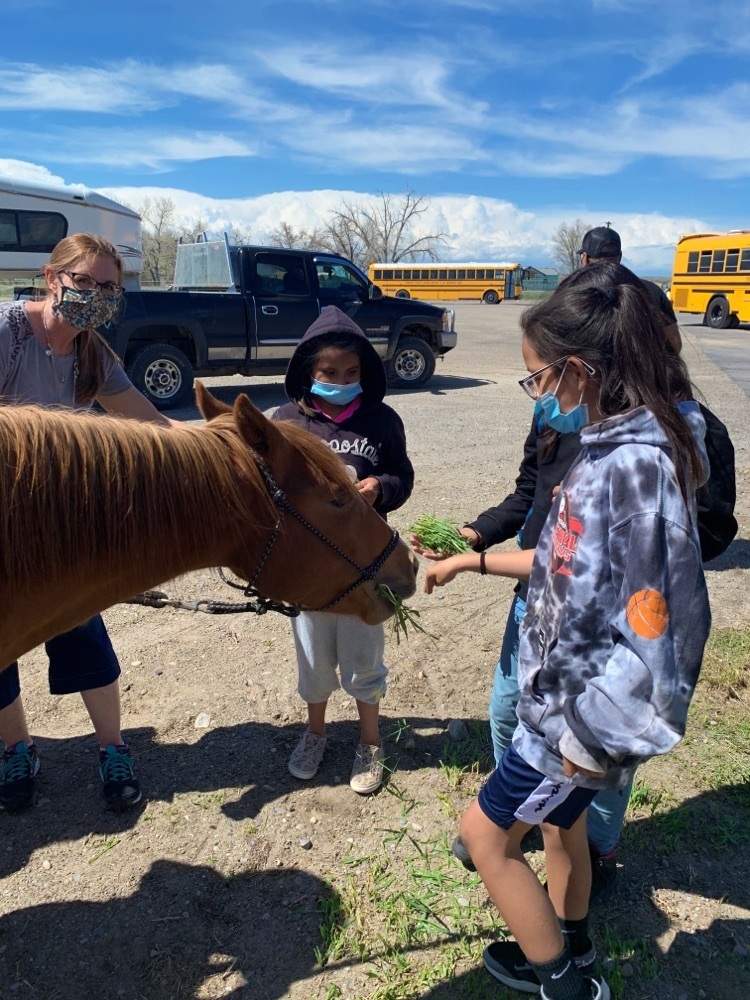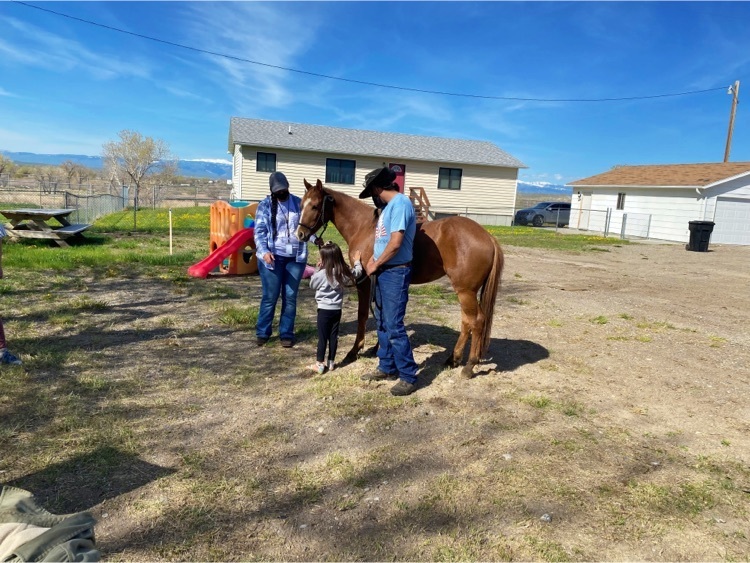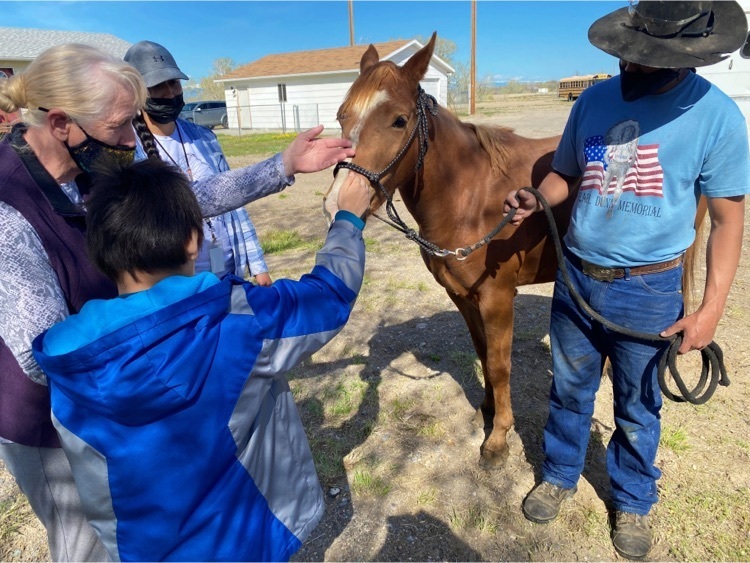 Jumping into next week! Though out next week, PreK-High School students will get to participate in Heritage activities. Remember to wear Rock Your Mocs, and Ribbon Shirts!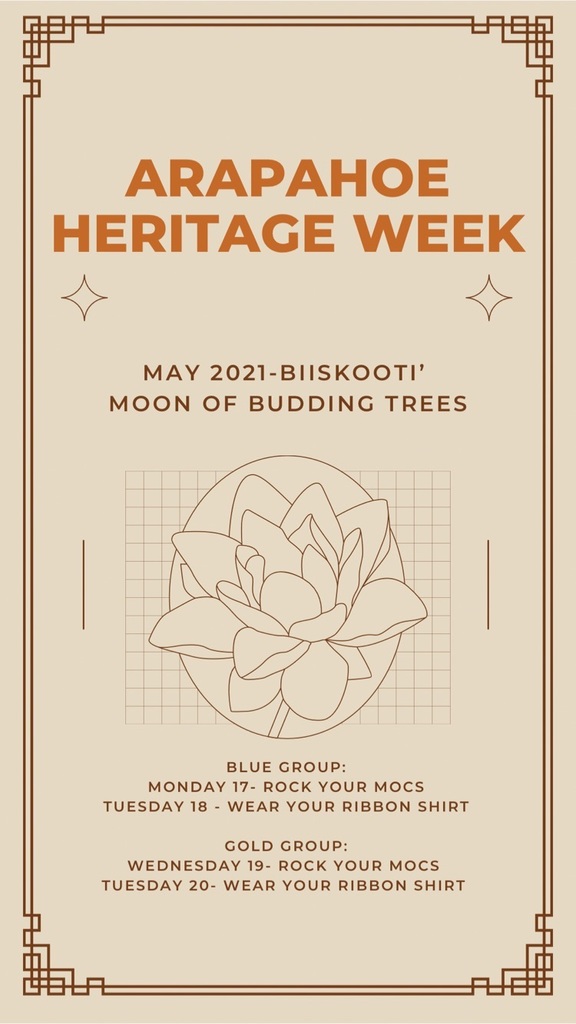 Don't forget to stop by the multipurpose room for the KINDERGARTEN ROUND UP! Happening until 3:30.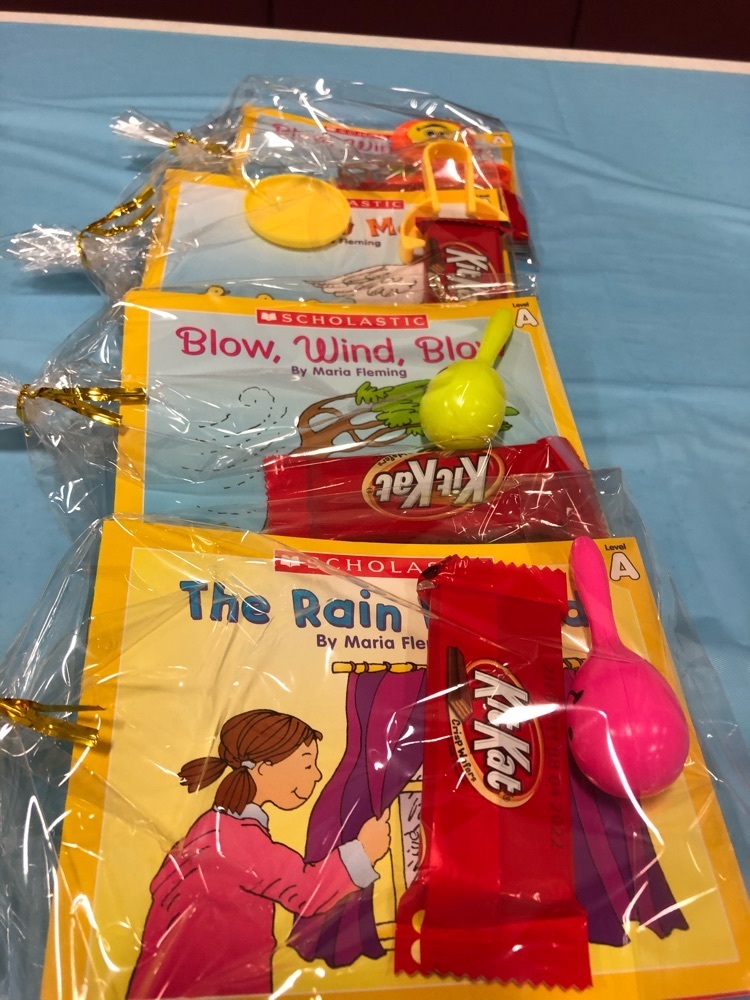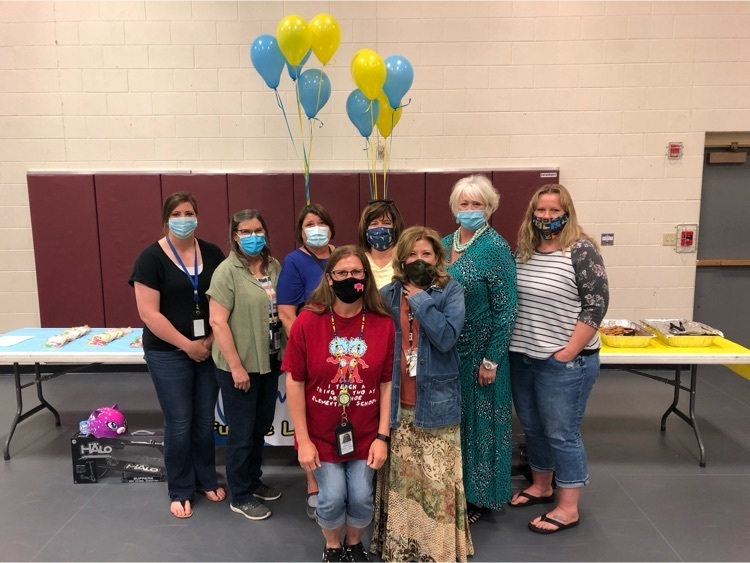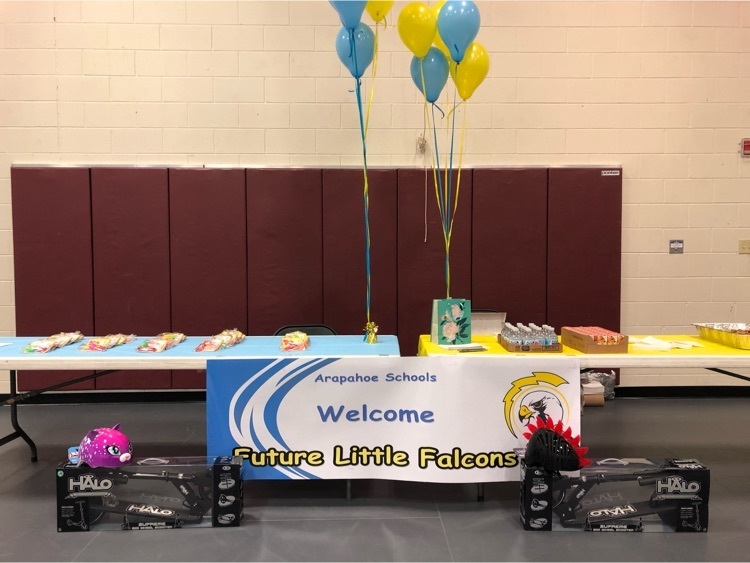 Kindergarten Round Up! TOMORROW! Friday, May 14 from 9:30am until 3:30pm Multipurpose Room - Arapahoe School Please join us to register your incoming Kindergarten student for the upcoming school year. Those who register will be entered for a chance to win some great incentives!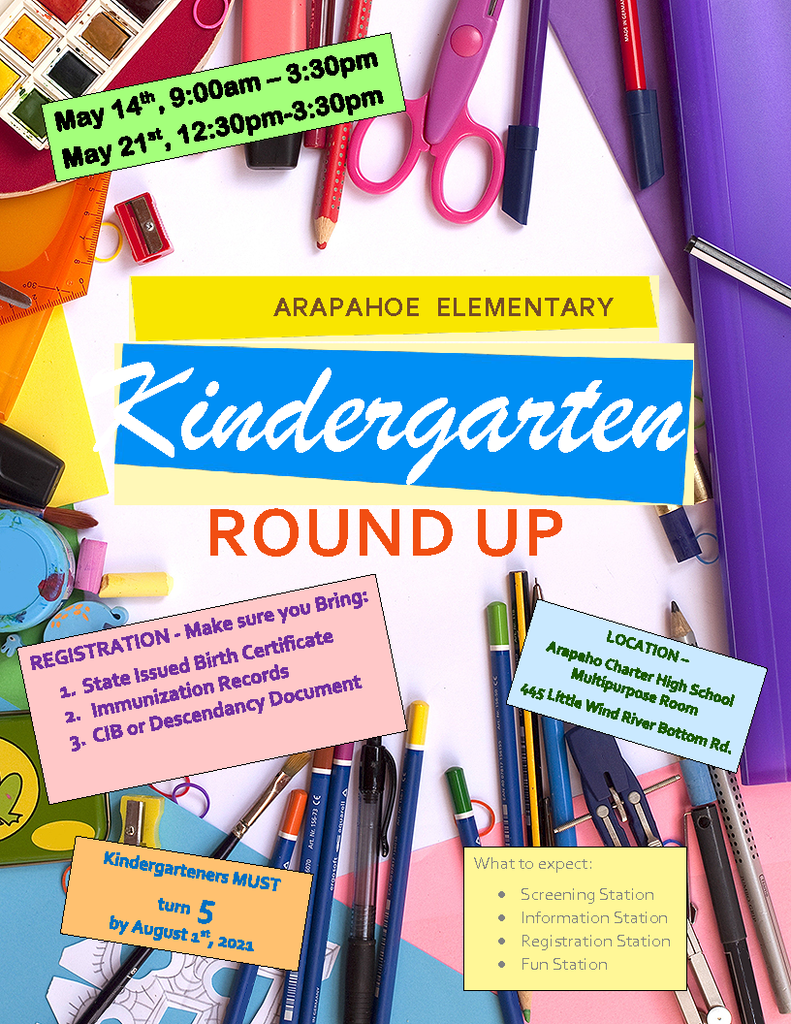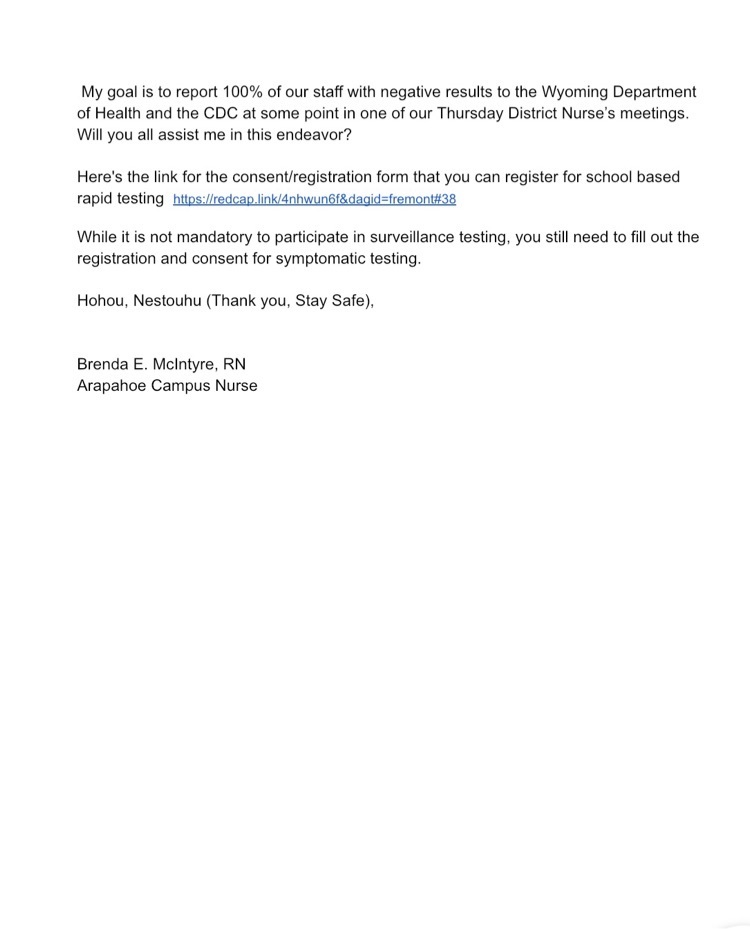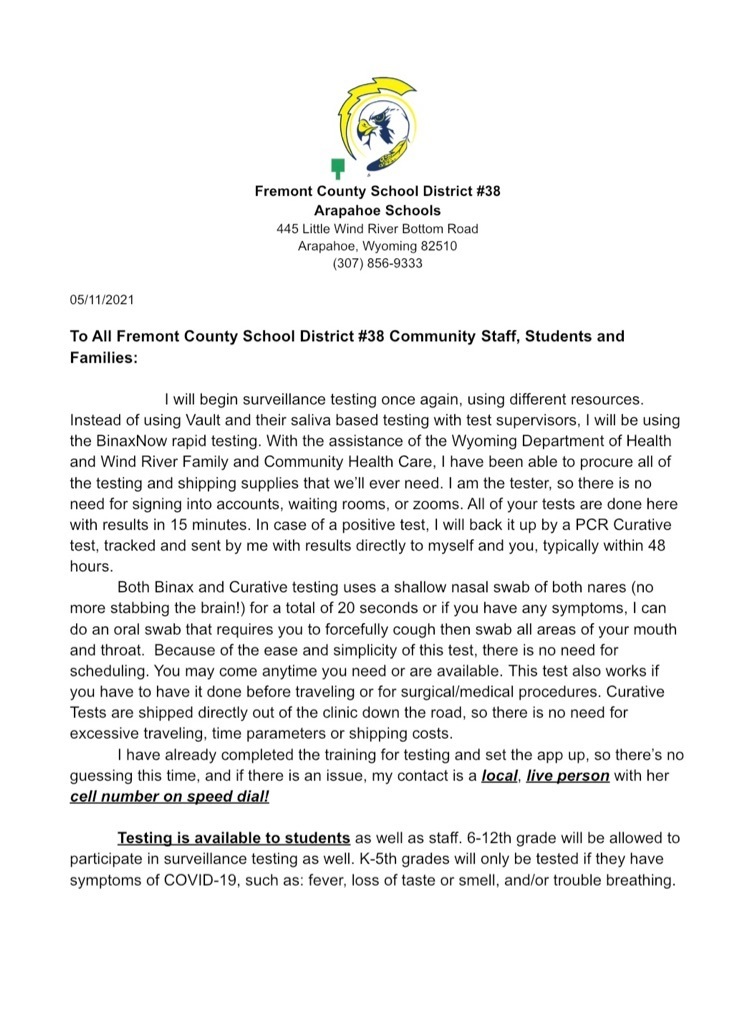 Congratulations to FCSD#38 Teachers of the Month!!! We appreciate the hard work of Lorraine Goggles and Makaela Gilbert for our students and district!!!
Track Athletes and Parents: Our conference meet is Friday, May 7th! The meet will take place at the Wind River Track. Please note that because this is the conference meet, there is a charge of $3.00 per adult or $5.00 per car. Please have your student(s) at the Arapahoe School Old Gym at 8:00 AM as we will leave at 8:15. Please maintain all COVID-19 safety guidelines at the meet. Thank you all for a great season!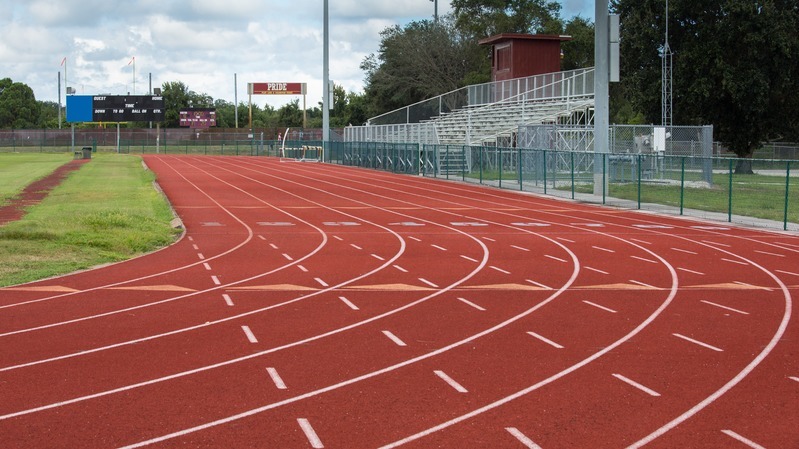 8th Grade Parents/Guardians!!! We will be having our 8th Grade Promotion Celebration on Wednesday, May 26th at 5pm at Arapahoe Middle School. Please see the attached letter for the schedule of events for the students on Wednesday, May 26th. A letter has also been shared with all 8th Grade students as well as a letter will be sent home tomorrow. Thank you for all of you help and support this year and we cannot wait to celebrate our amazing 8th Graders!!! Dear 8th Grade Parents/Guardians, Thank you for all your help and support during this crazy year for your students!!! We would like to celebrate our 8th Graders this year with an 8th Grade Promotion Celebration. The Promotion will be held on Wednesday, May 26th, 2021 at 5pm at Arapahoe Middle School. The students will have the opportunity to be recognized and celebrated for their hard work. The below agenda/schedule will show you how the day will look and what will be needed from parents and guardians. 1:30-2:00pm - Buses will pick up Blue Day students (Gold Day will be in School) and transport them to AMS. (Parents/Guardians may drop their students off at AMS at 2pm if they choose) 2:00-2:30pm - 8th Grade Students will be dismissed from class to the AMS field for dress rehearsal. 2:30-4:30pm - 8th Grade Field Day (Games, prizes, food, etc.) 4:30-5:00pm - Students get changed for Promotion. Families will arrive at AMS. 5:00-6:00pm - 8th Grade Promotion Please have your students dress for a fun Field Day and bring their dress clothes to change into for Promotion. When you enter the campus you will be directed to your designated area to watch the promotion and given instructions. Please limit one vehicle per student attending the Promotion so that we may follow the guidelines and rules of social distancing. If you have any questions please call the middle school at 856-9333 ext. 169. Thank you for all you do and can't wait to see all of you on Wednesday, May 26th at 5pm. Sincerely, Principal Curt Mayer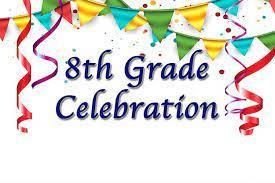 Save the date for Kindergarten Round Up!
TRACK ATHLETES!!!! Athletic Pictures will be in the Arapahoe School New Gym TODAY, MAY, 3, 2021. Pictures will be taken at the beginning of practice, so please be on time and your uniforms!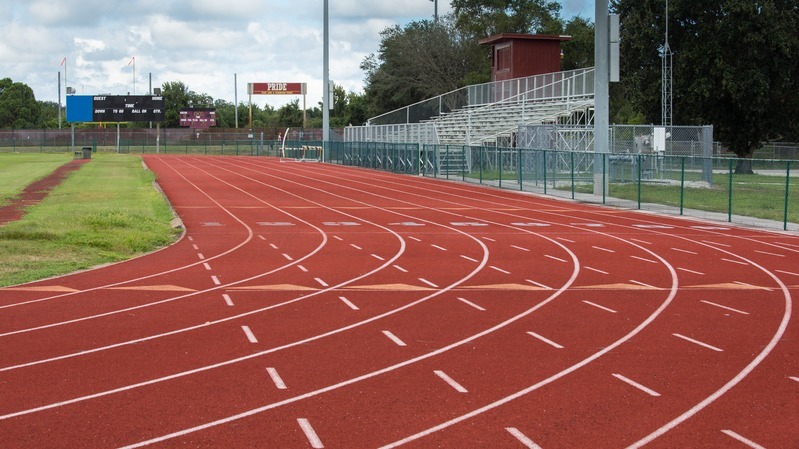 ARAPAHOE MIDDLE SCHOOL PROUDLY ANNOUNCES OUR PEACEFUL WARRIOR INDUCTEES! Biixonoo Quiver, Michaelynn Arthur, Shayda BigLeggins, Daniel Black, Shawna Gardner, Malakai Dresser and Jayden Walker!!!! These students were selected for demonstrating the following 3 qualities: 1. THEY HAVE GOOD JUDGMENT. 2. THEY'RE RESPECTED BY PEERS. 3. THEY'RE SOMEONE OTHER STUDENTS CAN TALK TO & TRUST. Each PEACEFUL WARRIOR student has successfully completed the peer mediation training and learned about the following: v What mediation is. v Understanding conflict – nature of, origins of, and responses to conflict. v Principles of conflict resolution and peacemaking. v Communication Skills. v The six—step mediation process. v Mediation Process. v How the peer program will operate. BIG SHOUT-OUTS TO ALL OF THEM for being INDUCTED! The students were given an Arapahoe School COIN (signifying Honor & Respect along with PEACEFUL WARRIOR t-shirts with their names were presented to each student.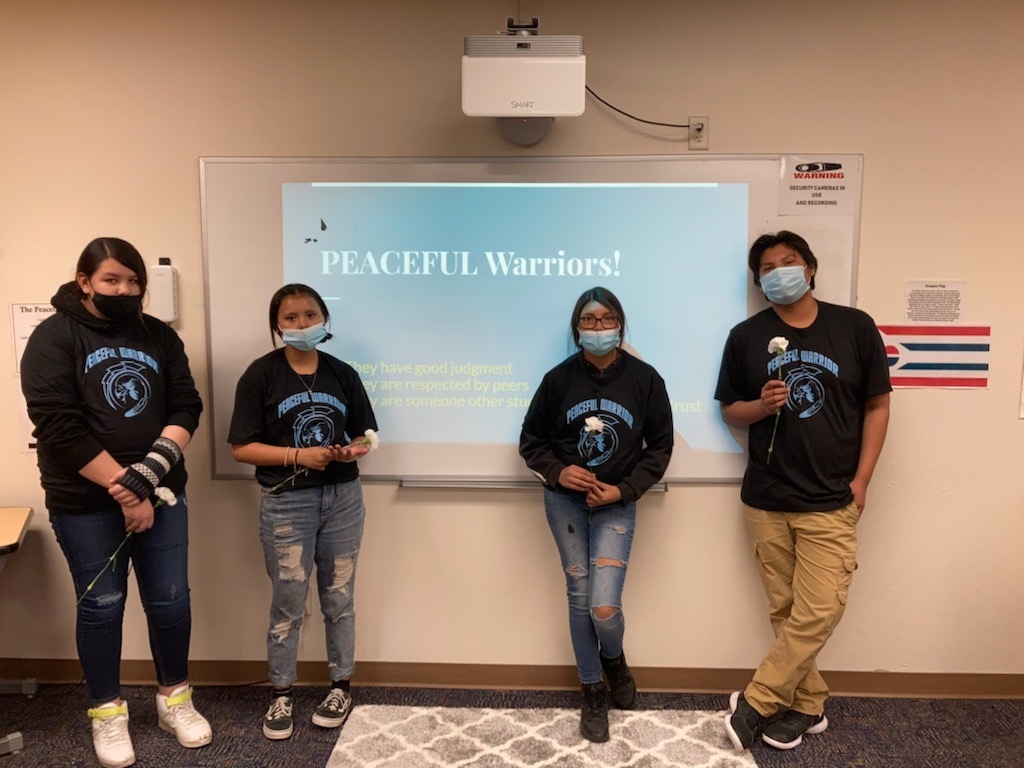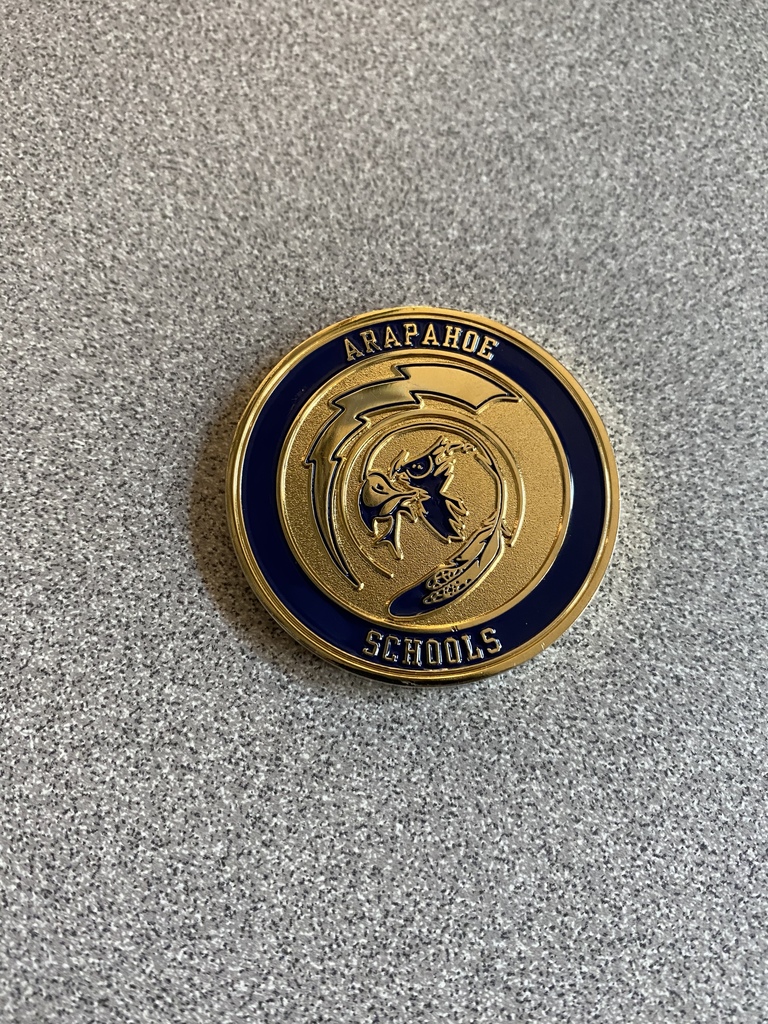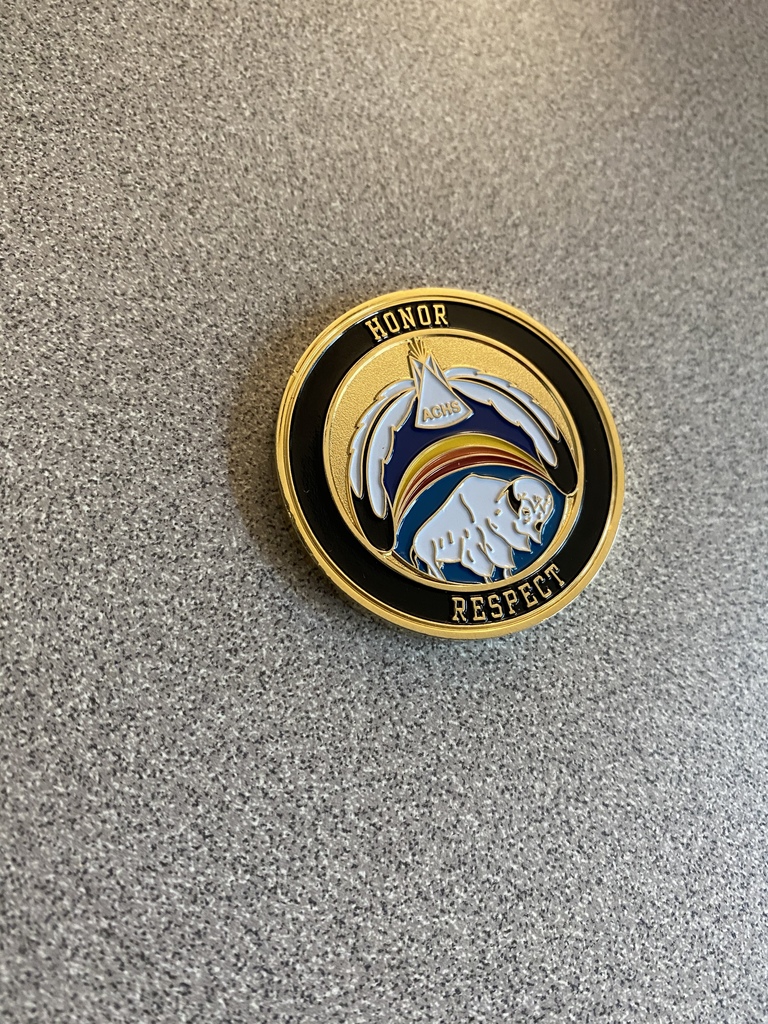 May 2021 Lunch Menu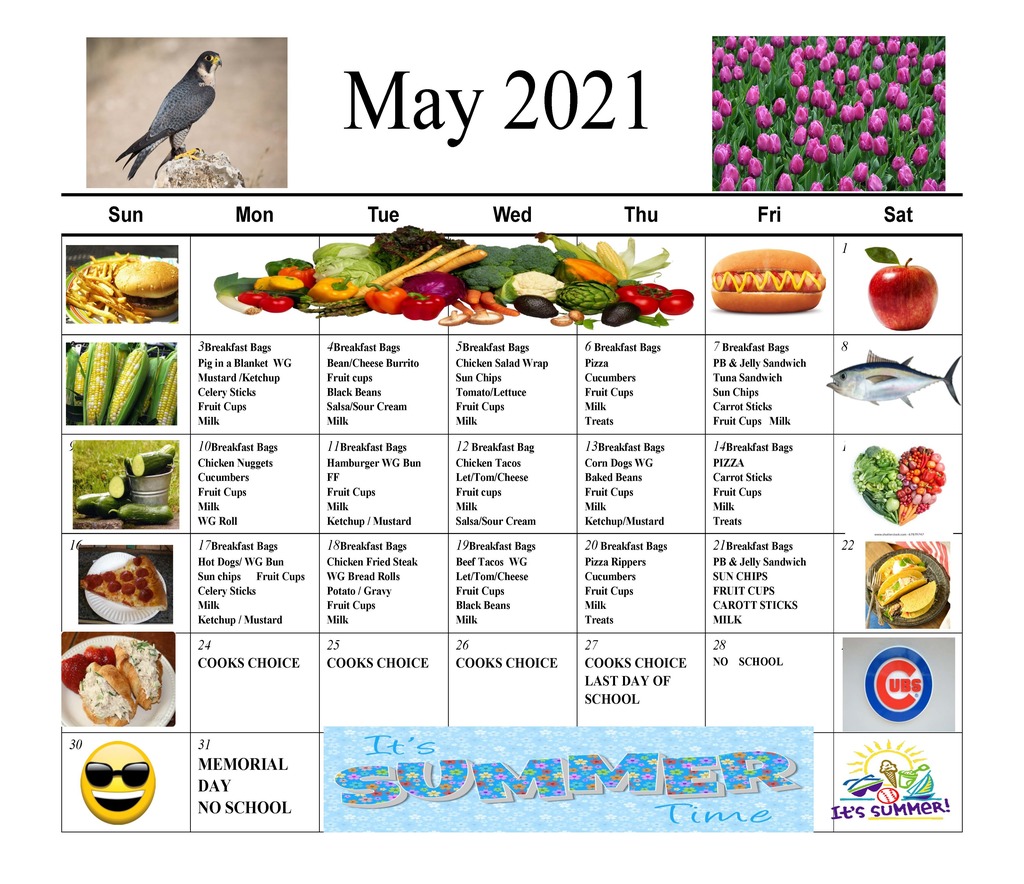 May 2021 Lunch Menu
Congrats to Arapaho Charter High School's Student of the Month. Way to go Ayden Spoonhunter!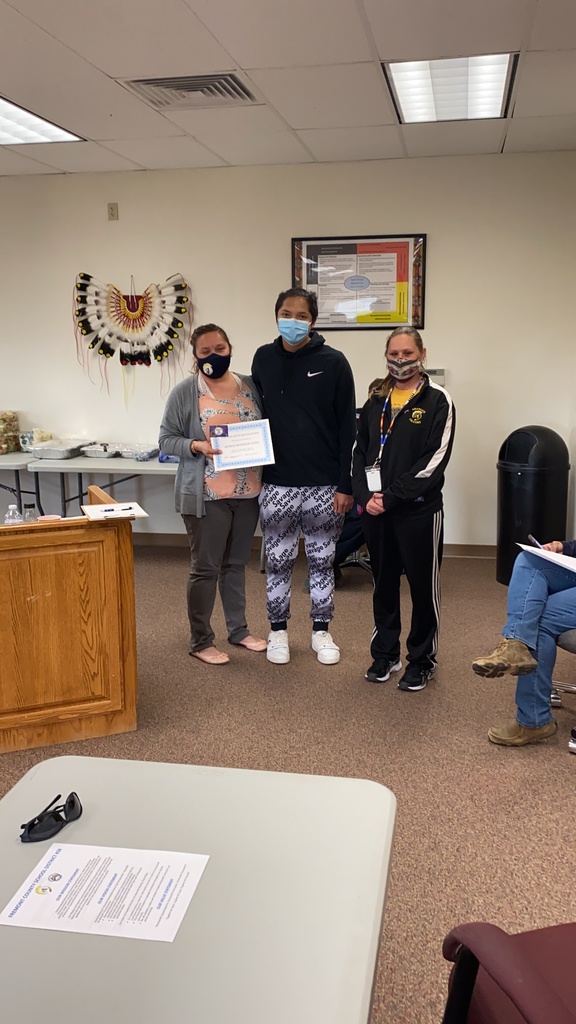 More events from St. Stephens MS/Youth meet!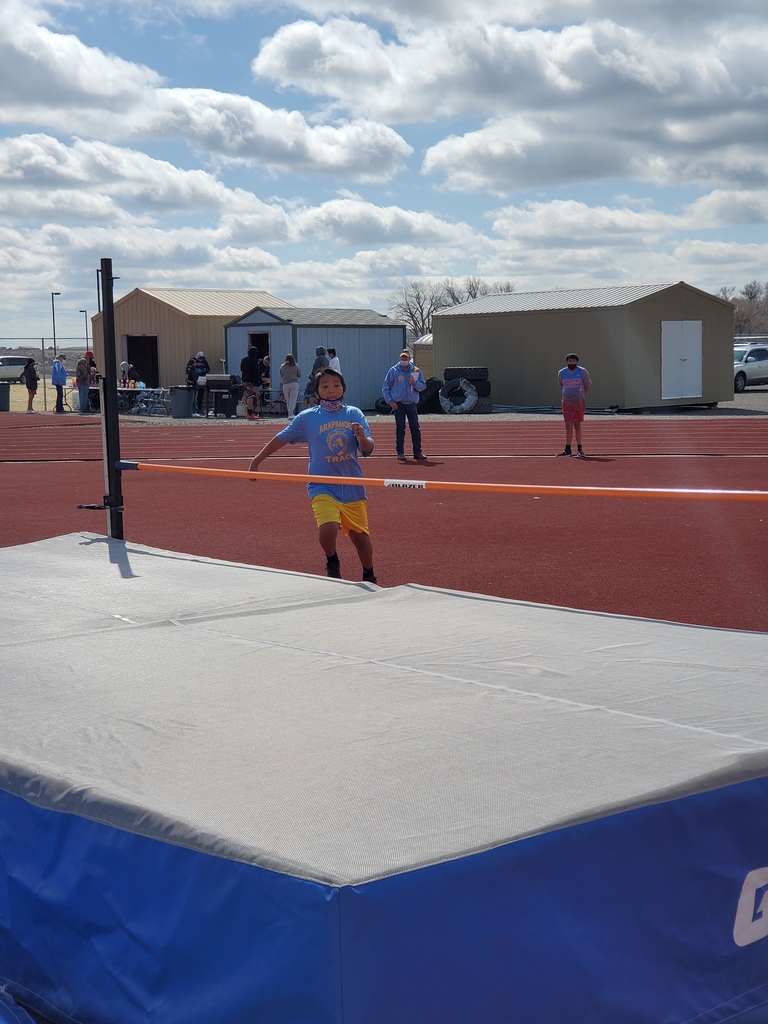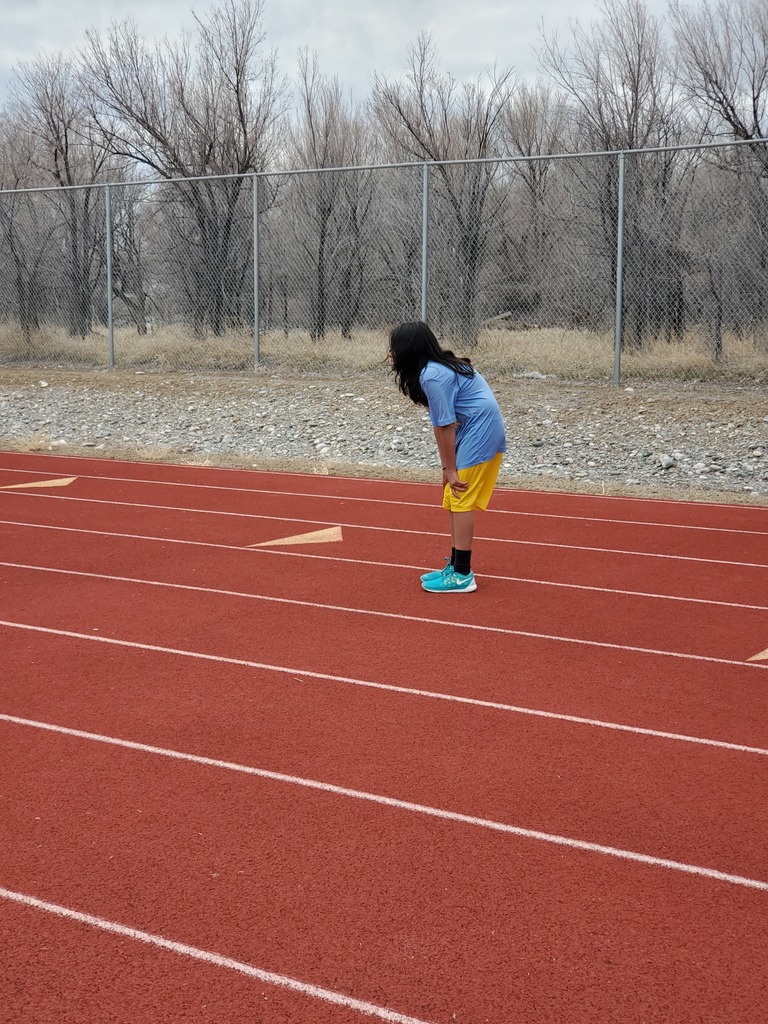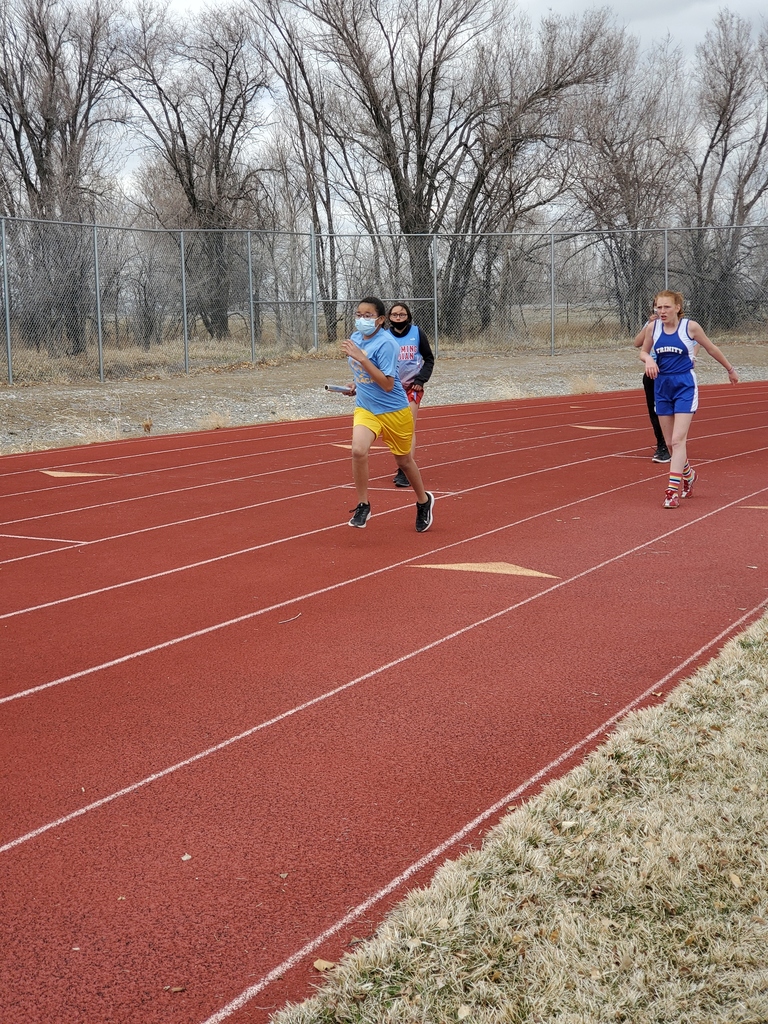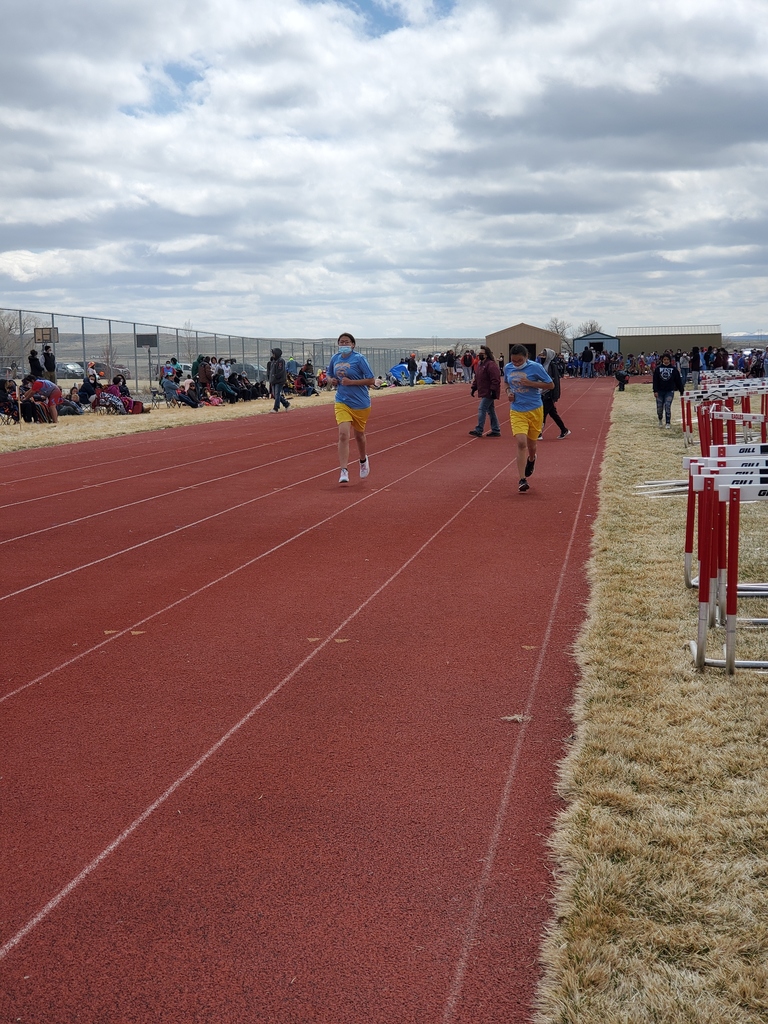 MS and Youth pictures from the track meet (4-22-21). The meet was held at St. Stephens.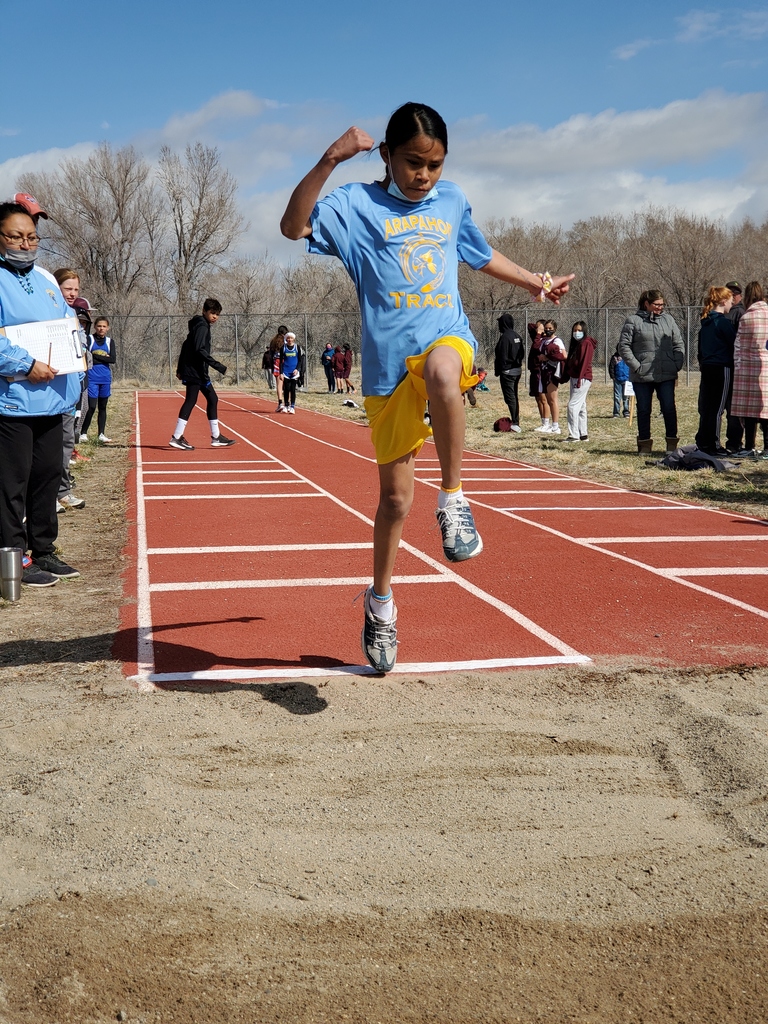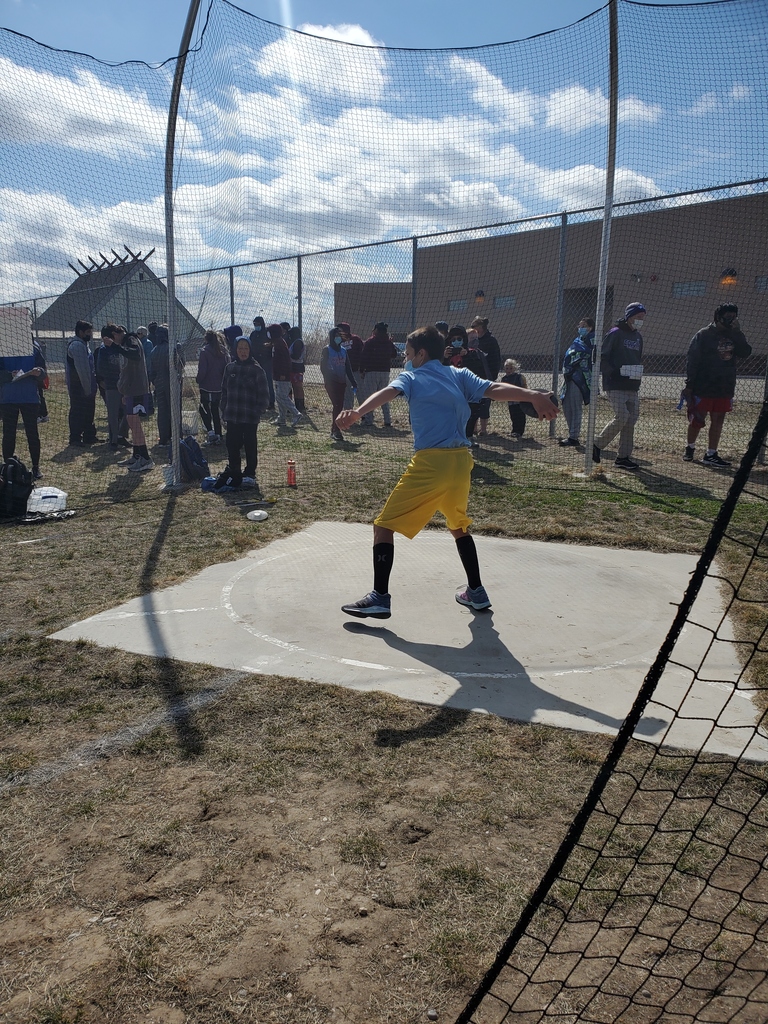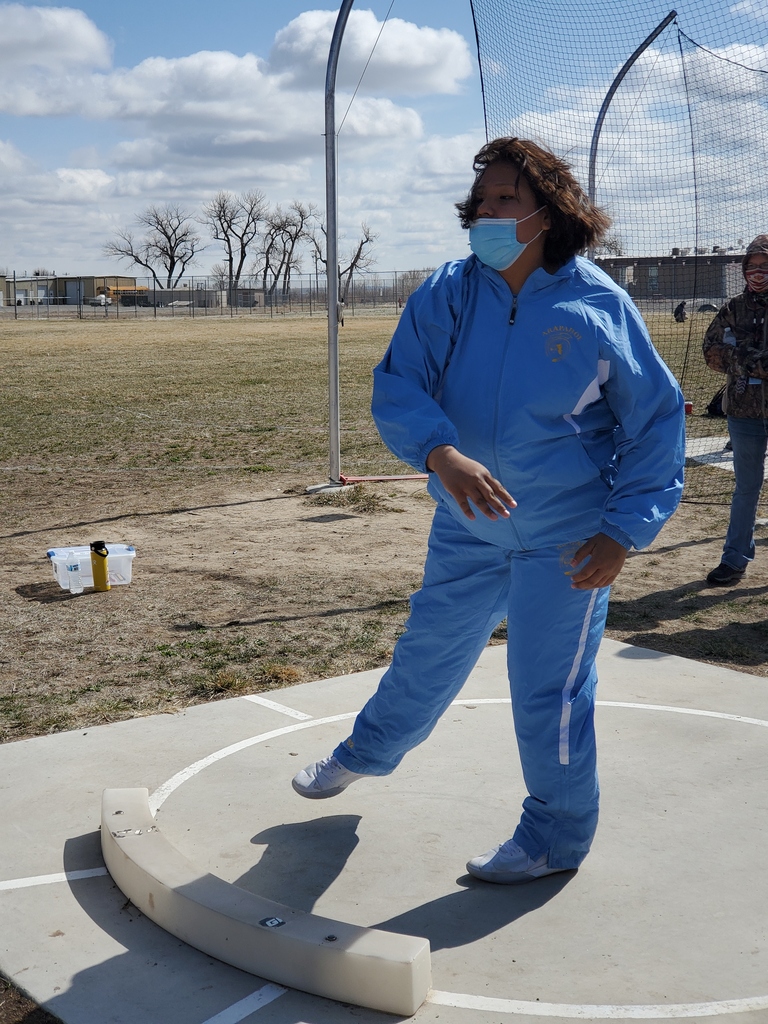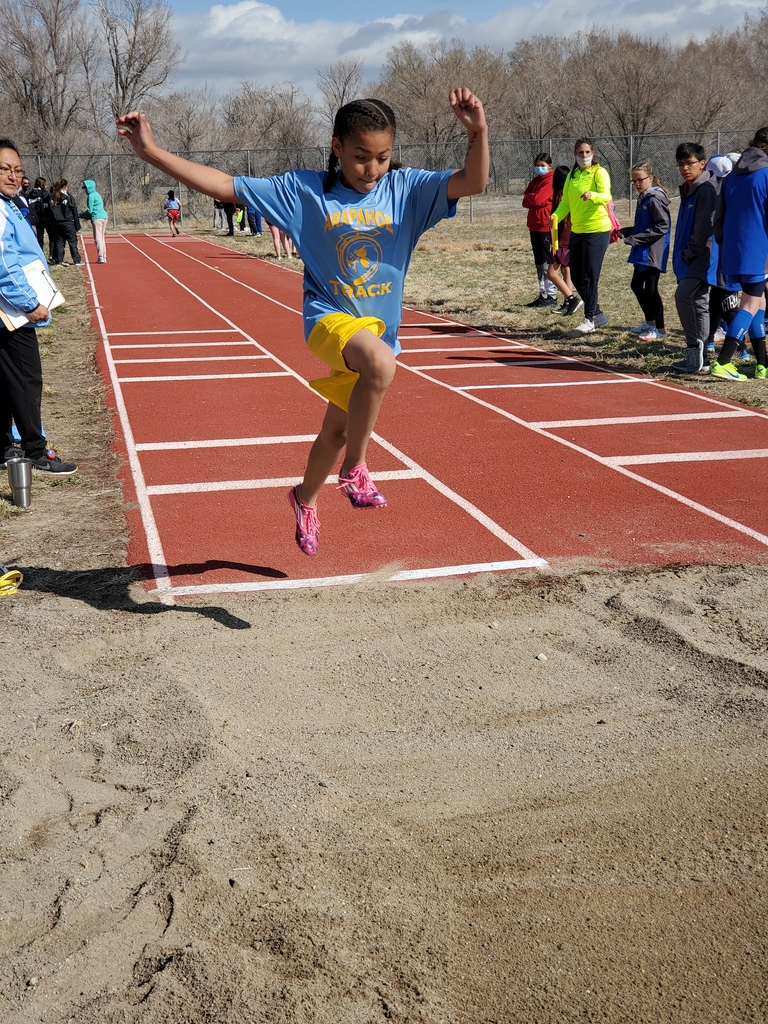 8th Grade Parents!!! 8th Grade Promotion will be held on May 26th, 2021 at 5pm at Arapahoe Middle School. We will have a Parent Zoom meeting next week to discuss details and what the day and celebration will consist of. Thank you for all your support this year and can't wait to see our amazing 8th Graders be celebrated!!!